Uninterruptible Power Supply & Surge Protection in Upland, CA
Ham's Electric, Inc. sells, installs and services a wide breadth of electrical equipment, giving our customers the confidence they deserve from their mission-critical power systems. Whether you need a UPS battery or an electrical partner to service backup generators, we're the authority. We invite you to see why customers across Upland, CA and the Inland Empire have trusted us since 1986! We're standing by 24 hours a day, 365 days a year to provide vital services to always-on systems.
UPS Systems
Commercial surge protection and uninterrupted power supplies (UPS) are vital components in energy conservation. They keep the lights on and critical systems up and running even in the face of outages and issues. Ham's Electric, Inc. strives to integrate these supplies and more into your mission-critical power systems, so you can always rely on them.
In situations when any power failure would be catastrophic, we recommend an uninterruptable power supply. These systems protect your valuable data, computer hardware and vital electrical infrastructure. From a single desktop computer to a large data center, we design and install a UPS system to meet your current and future needs, and to protect your systems against:
Brownouts
Frequency variations
Harmonic distortions
High voltage spikes
Internal switching transients
Line noise
Power failure
Power sags
Power surges
Commercial Surge Protection
Power surges, high voltage spikes and switching transients can damage or destroy your electronic equipment. Although power problems caused by lightning strikes or power company switching originate outside your facility, most voltage transients originate from the inside. Air conditioning equipment, elevator motors or any inductive load regardless of size can cause voltage transients. Protect your electronic equipment with a high-quality surge suppressor.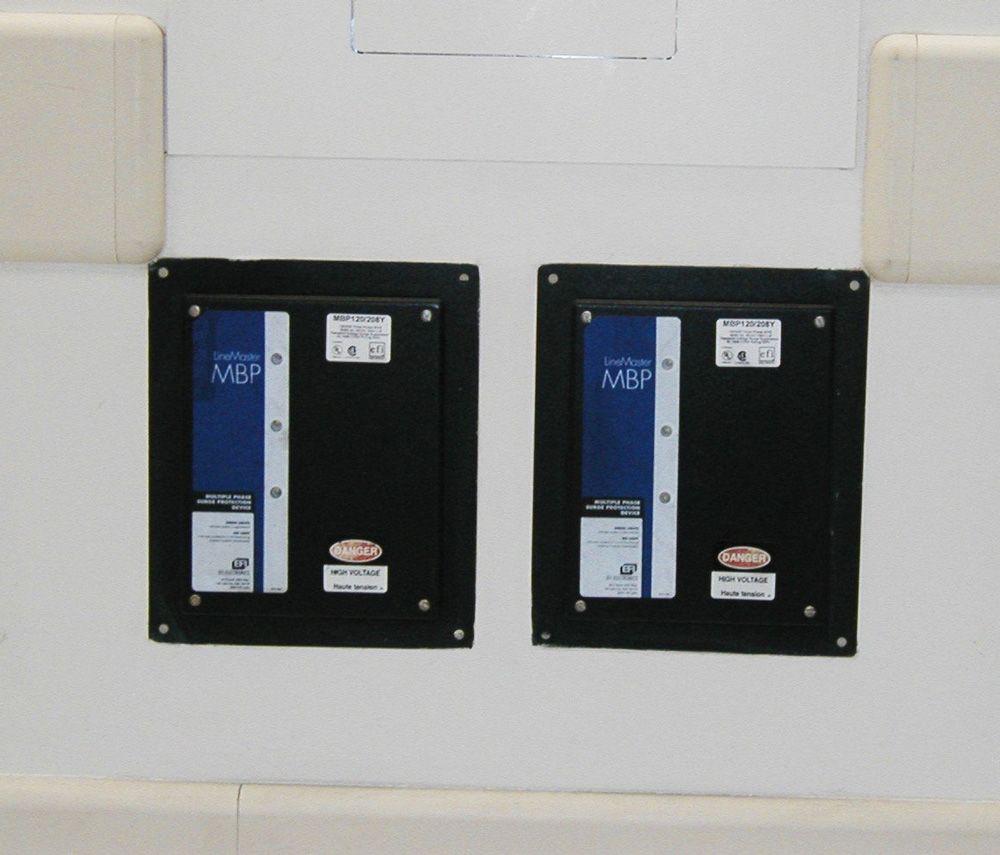 Protect Your Vital Electrical Equipment
Ham's Electric, Inc., can design and install a UPS system to meet your current and future needs. From a single desktop computer, to vital hospital infrastructure, to the complex network of technologies in a data center, we can handle it all. Contact us today at 909-982-7344 to learn more.