Electrical System Troubleshooting & Repair in Upland, CA
Make Ham's Electric, Inc. your partner for electrical troubleshooting whenever problems with your mission-critical systems arise. Whether it's a voltage transient, problems with harmonic distortion or a sudden and complete power failure, we're standing by to remedy it. More important, we'll figure out what went wrong or what's causing persistent issues, to ensure the right solution is administered.
We're proud to be the trusted electrical troubleshooting company for facilities throughout Upland, CA. Let us provide you with prompt, resolutive service that ensures the success and reliability of your vital power systems.
Assessment and Diagnosis
The first step in solving any electrical problem is diagnosing it. Our well-trained, highly-experienced, IBEW union-staffed team probes every problem thoroughly to understand the root cause. We determine the scope of the problem and the right course of action for correcting it, then provide our recommendation and a written scope of work for your approval. We act fast, because we know time is of the essence, and we always deliver restorative solutions that work.
Variable Frequency Drives
Many times, commercial electrical troubleshooting leads to the need for an upgrade—particularly in the realm of emergency power systems. If this is the case, let us introduce your electrical system to variable frequency drives (VFDs) that provide energy savings and reduced maintenance costs.
We can help you achieve significant energy savings by using a VFD to automatically adjust the pump and fan motor speed of generator systems to match your demand. Moreover, soft starts and speed ramping can reduce costs by eliminating high in-rush current and high motor torque, which result in mechanical wear and tear.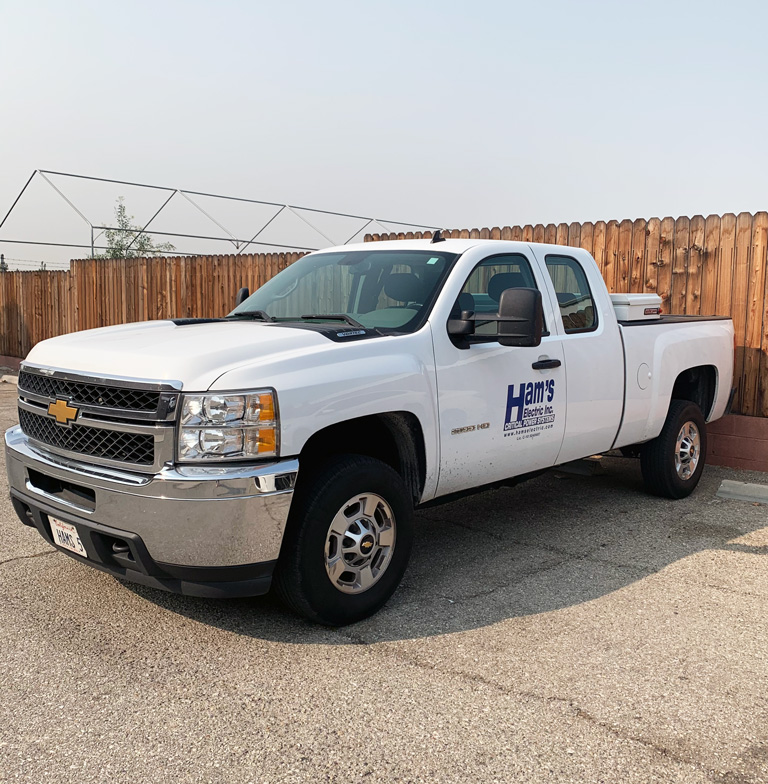 Exceptional Electrical Services
Ham's Electric, Inc. is ready to consult with you about your electrical system needs. Turn to us to install and maintain systems designed for maximum reliability—no matter the size, scope or complexity of your needs. Reach us today at 909-982-7344 for more information about our capabilities or to speak directly with an electrical engineer.